Custom Built Homes Appleton, WI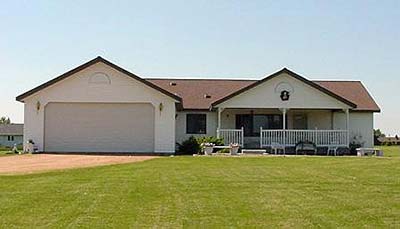 Choosing custom built homes instead of the traditional stick-built homes is one of the best decisions that you can make. Not only will you have a residence that will show your personality, you will also get your desired amenities and design fully incorporated into your home.

If you live anywhere in Appleton, Oshkosh, Neenah, or Fond du Lac, and you wish to have your dream home built to your specifications, then call us now. Creating custom built homes is our specialization here at Dowling Construction, Inc. We have already built these kinds of homes for numerous Wisconsin property owners, and we can definitely build you one that will perfectly suit your budget, design needs, and lifestyle.


Your Dream Home Built Just the Way You Wanted
We can design and build any type of home – be it a first home, a vacation home, or a cabin. Additionally, we can create customized designs to suit your peculiar taste. Whether you need a modern designed home, a classic look, or contemporary architecture, we have the creative people to satisfy such needs.

We also use high quality materials and supplies courtesy of our partner suppliers and manufacturers. This means that you can look forward to having the best quality amenities and materials used in your dream home. For example, we can build custom cabinetry that you can use as a gun cabinet, an entertainment center, bathroom storage, or kitchen cabinet. We can also add eco-friendly features that will help you save on utility costs.

Moreover, we can help clients find the perfect location for their custom built homes. We can assist them in the lot-buying process with the help of our partner real estate brokers. Clients in Appleton, WI and other areas we serve are assured that everything will be done quickly and in accordance with all applicable legal procedures.


Excellent Craftsmanship and Fast Project Completion
Dowling Construction, Inc. can guarantee you excellent craftsmanship that you can see in every corner of your home. We have a team of certified home builders, and we have personnel who are masons, artisans, and engineers by profession. This composition allows us to come up with custom built homes that can pass any scrutiny. Our personnel are also courteous and professional so you won't have problems working with them throughout the project's duration.

And the best thing is that we can finish building custom homes fast. With the help of our partners like Wisconsin Homes, you can move in within 4-10 weeks from the start of the project.


Hire the Experts in Custom Built Homes
By hiring Dowling Construction, Inc., you will begin that important first step towards realizing your dream home. It doesn't matter if you have grand ideas or just simple ones – we will assure you that we will incorporate them in the design and construction of new home.

Please call us today at (920) 235-8021 so we can discuss your design specifications or have us provide you with some great samples and ideas of our own. Whether you're residing in Appleton or live in a nearby city in Wisconsin, we always guarantee the quality of our custom built homes.