Home Builders Neenah, WI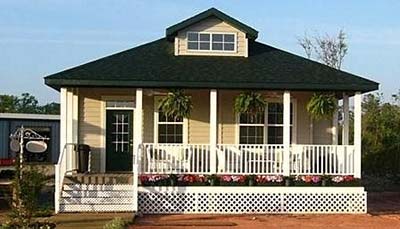 Home builders abound in Neenah, Oshkosh, Fond du Lac, Appleton, and other cities in Wisconsin. But there are only a few who can provide excellent services and build quality homes. So if you are planning to build a new home, just make sure that you hire the best contractor for the job.

And one home contractor in Winnebago County that you can really trust is Dowling Construction, Inc. We have decades of experience in designing and building custom homes, making us your best option if you are looking for a reliable contractor to build your home.


Our Qualities as a Home Builder
Dowling Construction, Inc. is committed to provide clients with top-notch services. We do not only build homes for our Neenah clients, but we also ensure that we are able to satisfy their needs for comfortable and durable homes.

We believe that these qualities have helped us become one of the best home builders in the state:


Quality. We have been known in Wisconsin for building quality homes. Our exquisitely designed homes are built using only premium materials from our partner suppliers and manufacturers. One of our partners is Wisconsin Homes, the state's premier manufacturer of modular homes. They follow strict quality control in the manufacturing process, and they even hire external auditors to check the quality of their products. Our people will also ensure that your home will be built according to industry standards.


Integrity. There are a lot of home builders out there promising to create one's dream home, but not all of them can truly make true of their claims. At Dowling Construction, Inc., we want to be different by providing them what we promise. From the design plans to the actual construction of their homes, we ensure that their specifications and required features are followed. Moreover, we don't take shortcuts just to complete projects on time.


Service. Our adherence to quality service is also one of the factors why we are the preferred company by most clients in the state. They know that our people are all professionals and can work with minimum supervision. In fact, most of our previous clients have nothing but praises for our unmatched dedication and keen attention to even the smallest details.
Master Home Builders in Wisconsin
With more than two decades of experience building homes for Wisconsin clients, we have already mastered the various phases of home construction. You can rely on our people's skills and capabilities to make homes that will suit your needs, lifestyle, and design taste.

We are also proud to have in our company some of the best home builders in the state. These people have been with us for decades, so we can vouch for their skills and expertise. We also employ experienced home designers to assist clients in creating design plans for their homes. They will ensure that the ideas and preferences of our clients are incorporated in the final design plan.


Contact Us Today
If you're from Neenah, WI or Central Wisconsin, contact us at (920) 235-8021. You can also visit us at our office so we can start discussing the various options for your dream home. Hire Dowling Construction, Inc. today and get the services of the state's most trusted home builders.