Custom Homes Oshkosh, WI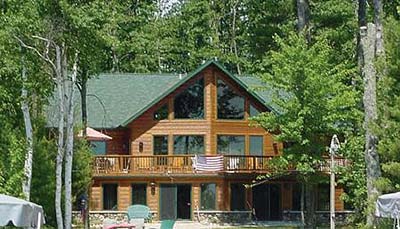 When it comes to building custom homes in Oshkosh, Neenah, Fond du Lac, Appleton, and other Wisconsin cities, no other company can come close to our lengthy experience. With nearly three decades of creating one-off homes for numerous clients, we have become one of the most reliable home builders in the state. Call us soon and let us bring your dream home into reality.


The Beauty of Custom Homes
Nothing beats the feeling of owning a home that speaks a lot of things about your personality and design taste. As it is, custom homes allow for unlimited freedom on the part of clients to choose the features that they desire. These include the theme of the home, the floor area, the kinds of amenities included, the types of materials used, and other similar things.

Such freedom means that it is highly possible to achieve a home that is uniquely your own. Plus you also get the chance to save money in the process since you have a hand in deciding which materials and amenities to include.

So if you're the type of person who loves to stand out, then a fully customized home is perfect for you. And which better company to call than Wisconsin's finest – Dowling Construction, Inc.?


Creating Exceptional Homes with Wisconsin Home
Aiming to serve our Central Wisconsin clients better, particularly those in Oshkosh, we have been handling custom homes creation projects in partnership with Wisconsin Homes. With them, we can ensure fast construction, reliable and premium construction materials, and great workmanship since they are among the leaders in modular home manufacturing business.

We also have other partners supplying us with premium materials for our custom home projects, so it's easy for us to ensure unmatched quality and excellently designed and built homes. With our trusted partners, you don't have to worry about not getting your money's worth.


Why Hire Us?
We are a one-stop company providing clients with the chance to own custom homes that stand out in many aspects. As such, we handle all phases of construction – from digging the ground to putting finishing touches.

We have professional crews composed of engineers, designers, artisans, masons, and builders. Having only skilled people working on all projects at any given time assures our clients of a uniform, orderly, and results-guaranteed project.

Our aim is to give clients like you a stress-free experience as we build your dream home. We strive to complete projects as fast as possible without compromising quality. We have more than 100 standard floor plans that we can fully customize to satisfy your design requirements. Likewise, we also offer you the freedom to tell us your own concepts, and we will promptly prepare a construction plan based on your specifications.


Experienced Builders of Custom Homes
Our professional approach to building and designing custom homes will ensure that you'll have a home with all the features and amenities that you need. So waste no more time and call us now at (920) 235-8021 wherever you may be in Oshkosh, WI or nearby location. By hiring us today, you'll get the expert services of experienced custom home builders.